Outdoor Dining
The Martinis Outdoor Dining experience is legendary in Valparaiso. The newly designed patio is Valpo's largest and best outdoor dining space. But while the refreshed patio dining helped Martinis win the Community Improvement Award, make no mistake about it, it's the amazing food and wine that has everyone saying, "Meet me at Martinis." 

The Martinis Outdoor Dining will create a Mediterranean state of mind with fresh seafood as well as authentic Italian and Greek food. Opa!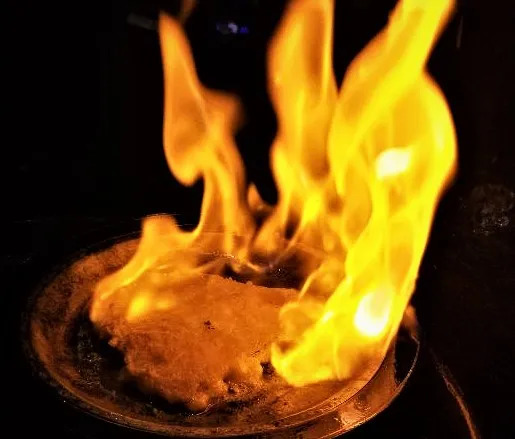 Restaurants with Outdoor Seating
To be called one of Valpo's Best Restaurants with Outdoor Seating isn't a small order. But then again, Martinis owners were brought up on an island paradise in the Mediterranean, where great food and outdoor dining are traditions and a way of life. 
If the Martinis scratch menu seems like it was made for outdoor dining, it's because it was! Especially the season-fresh daily specials. It's a tradition in Greece for chefs to create dishes inspired by the daily catch and freshest ingredients from local farmers. Made from scratch never looked or tasted so good! 
For a Mediterranean state of mind, meet friends and order a table full of small plate specials. Your server will love recommending a few, especially the flamed Saganaki! The presentation is almost as good as the taste… almost!  Opa!
Restaurants with Outdoor Drinking
Part of Martinis magic is the presentation. While the Martinis mixologist is equally proficient in making culinary cocktails taste as good as they look, Sophie carefully selects both the wine and the glassware they are served in. To be considered one of Northwest Indiana's best restaurants with outdoor drinking means no compromising. The Martinis outdoor patio comes with the same high standards and cleanliness as our indoor lounges. 
At Martinis, customers expect only the best! Here are some of the options you can choose from. Cheers!